Product Description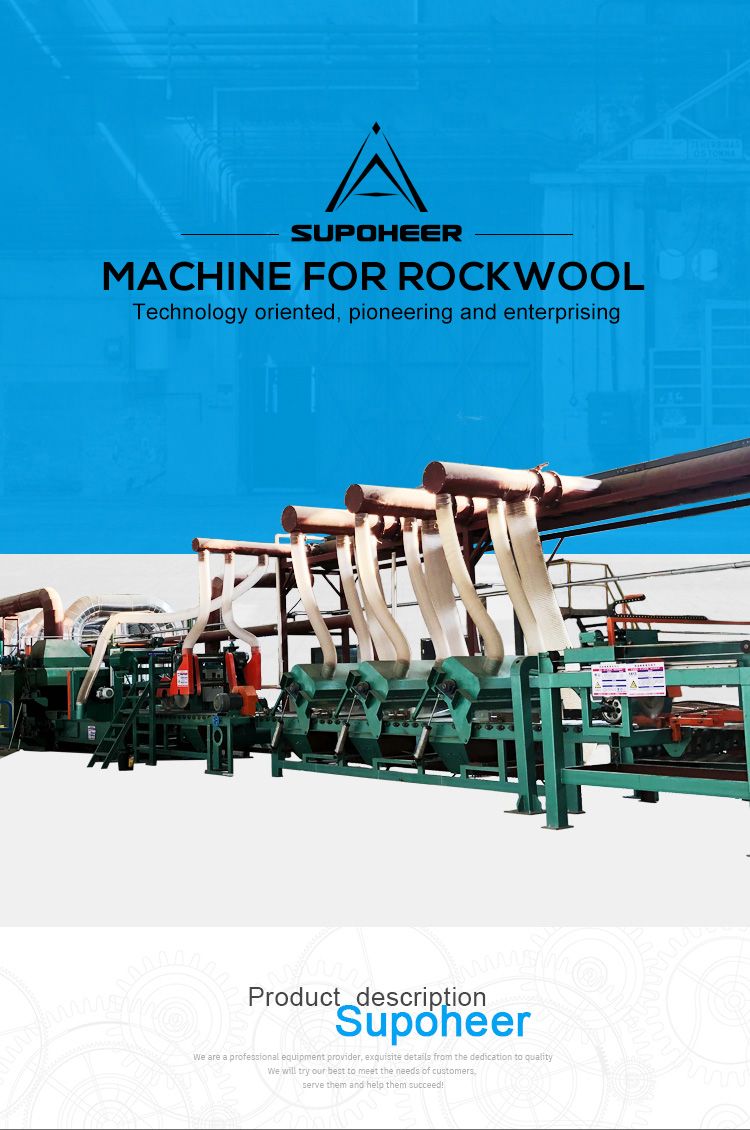 Product features and advantages
All products are with prominent advantages of reasonable design, easy operation, high automation, low power consumption and high efficiency.
1、Easy to use: Feeding batching section, melting into fiber section, solidifying and forming section, three sets of control systems, make touch control relatively independent and simple.
2、Easy to manipulation: Considering the overall level of rock wool industry in the aspect of design and supporting facilities, it abandon the fancy and impractical advanced control system and achieve the internal complexity and external simplicity. So the requirements for technical personnel's operational skills and knowledge level are very general.
3、Durable: In terms of design and matching, the insurance factor and accidents are taken into consideration. Even if the automatic system and personnel make operational errors, the equipment is kept intact and easy to maintain after minor damage.
4、Comprehensive design: All the preliminary overall and supporting design are in place. The standard pipes are made according to the design requirements in the pipeline factory, only the assembly and welding are carried out on site.
5、Full production: Except the automatic packaging machine, other equipment and supporting facilities are all designed, produced and commissioned by our factory.
6、The equipment is only assembled on site and not manufactured, and the installation does not consider design issues but only considers hoisting and welding problems. Only the waterway, airway, stairs, dust collecting inner grille and storage tank that cannot be designed in advance are made on site.