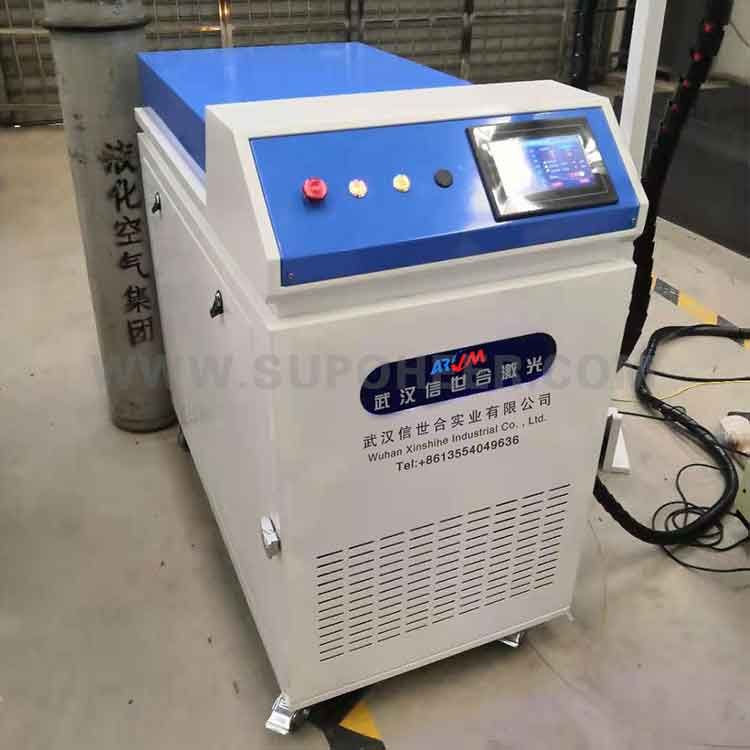 Handheld Laser Welding Machine
Traditional welding technology consumes a lot of manpower and is low in inefficiency. But with the development of fiber laser technology, high-efficiency fiber laser welding technology is more and more widely used. Among the laser welding machine equipment, the hand-held laser welding machine is the most convenient, the largest sales, and the most widely used laser welding machine. As a hand-held laser welding machine supplier, I will share with you why you should choose a hand-held laser welding machine.
The Working Principle of Hand-held Laser Welding Machine
A hand-held fiber laser welding machine has a kind of coupling high-energy laser beam into the optical fiber line. After long-distance transmission, it transfers into parallel plane light via the self-collimating lens, and then the focus is on the steel to perform welding. While for the hard-to-reach locations, soft transfer non-touch welding is implemented, and it has greater coordination ability. The laser beam of the hand-held fiber line laser welding machine can complete the spectrometer on time and kinetic energy and can carry out additional production and processing of multiple rays, showing the standard for higher precision welding.
The Benefits of Hand-held Laser Welding Machine
Easy to Use
The hand-held laser welding machine is easy to operate and convenient to use. For the operator, the training only takes about an hour to easily obtain high-quality welding results. In comparison, traditional welding needs to achieve high-quality results, which places very high requirements on the process and technology of the operator, and this results in higher labor costs.
Efficient
The welding efficiency is high, the speed is more than twice that of argon arc welding. The use of laser welding not only saves labor costs but also doubles production efficiency. Therefore, it seems that the cost of a laser welding machine is high, but after long-term use, the actual output of laser welding is much higher than that of argon arc welding. In addition, the low labor cost greatly reduces the overall cost.
Can be Flexibly Matched
The hand-held welding head is light and flexible, six kinds of light spots can be selected at will, and different welding processes can be used according to different workpieces and materials.
Low Maintenance
Hand-held laser welding has low maintenance costs, and it does not require a lot of time to maintain the welding station. And it has low energy consumption, compared with traditional welding. It can save 80%-90% of electric energy.
HEBEI SUOFU TRADING CO., LTD. has the hand-held laser welding for sale, if you want to learn more about it, please contact us!